Visual Bushisms
Visual Bushisms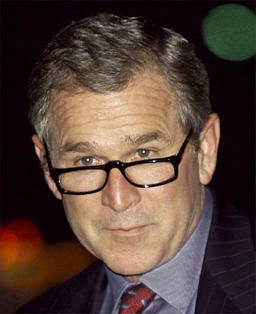 These are videos of Bush doing his weird trips.

Bush goes bowling with a turkey and Coca-Cola bottles.

Bush cleans his eyeglasses on unsuspecting woman's shirt.

Bush freaks German Chancellor Merkel with univited shoulder massage at the G-8 summit.

Bush picks his nose.

State of the Union Address after computer enhancement with a truth processing algorithm.

Black Bush

by Dave Chapelle
Invigorating America's youth. Dave Letterman.

Bush Is Not Gay