Christmas Carols
Feel free to use these lyrics to 101 Christmas carols in any way you want. You might copy paste to create custom song sheets or copy the song lyrics you want to your own computer. If you to want print out your favourite songs, you will find that the Firefox browser does the best job.
These carol pages use a larger-than-usual Tiresias font, specially designed for those with poor eyesight. If you are using Windows and one of the following browsers: Avant, Chrome, Firefox, Opera, Safari or Sea Monkey it will display automatically thanks to the magic of CSS (Cascading Style Sheets) and @font-face.
If all is working properly, the text of the carols should look like this: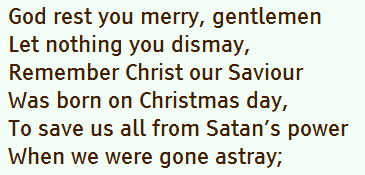 If you are using Internet Explorer, or a non-Windows OS (Operating System), you will have to manually install the free Tiresias PCFont Z TrueType font on your computer. Download Tiresias Font

If your computer/browser does not support *.ttf TrueType, you will not be able to see the carols in Tiresias font.

Christmas icons courtesy of IconArchive.com.